HOUSE SYSTEM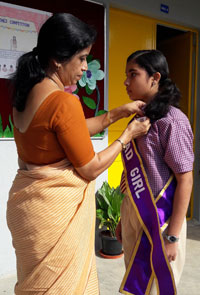 The school follows the house system in which students of classes I to VIII are allotted a house. Each house has a captain and a vice captain. The four different houses followed are:

RUBY HOUSE, SAPPHIRE HOUSE, EMERALD HOUSE & TOPAZ HOUSE.

The houses conduct in-house activities during house assembly. Various inter house competitions will also be conducted with the guidance of teachers. This inculcates team spirit in them and motivate them to excel in each activity.